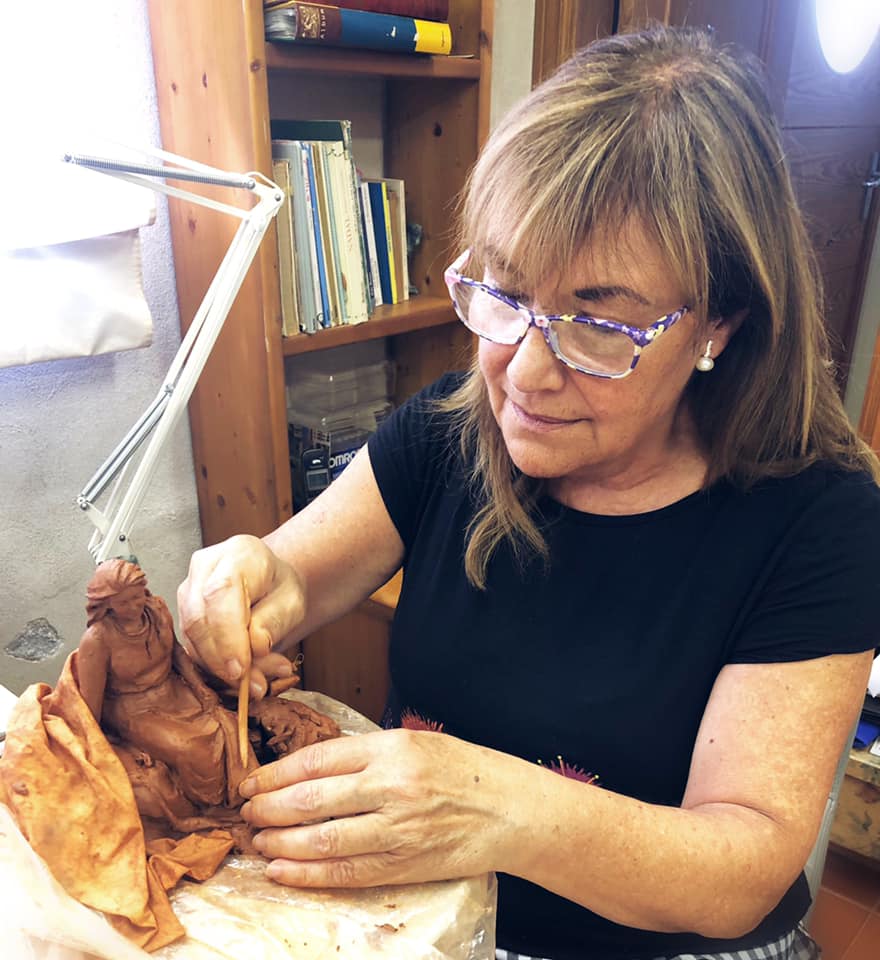 She was born in Sabadell and since 1973 resides in Castellar del Vallés, where he has his sculpture Studio and permanent Exhibition of his work.
From 1968 to 1974 he studied Fine Arts and was graduated in Printmaking, Stamping, Embossing, Antique Restoration, Ceramic, Decoration, Painting and Sculpture, specializing in this discipline.
Between 1978 and 1997 he directed his own school in Castellar del Vallés dedicated to the teaching of modeling clay for children and adults, and especially for nativity scenes from different towns in the province.
On the occasion of the Olympic Games in Barcelona -92, she made the sculpture "Olimpic" given to the political and sports authorities related to event, including: Pascual Maragall, Juan Antonio Samaranch and the Generalitat de Catalunya.
For 30 years (1983-2013) was the sculptor of the firm "Elisa" by making an annual collection of decorative figures for several countries of the European Union, USA, Canada and Japan, with regular exhibitions of his work in Barcelona, Madrid, Valencia, Paris, Brussels, Milan, Birmingham, Frankfurt, Utrecht, Toronto, Montreal, Sydney, Auckland (NZ), Alberta and Misissauga (Canada).
Since 1982 collaborates making nativity figures, with almost all belenistas Associations of Catalonia and Spain, and since 2006 also with belenistas other countries of the European Union and the U.S..
In 2003 the Generalitat de Catalunya awarded her the title of "Master Artisan" in the art of Sculpture.
Today his works are in private collections of nativity scenes and collectors..