Interview in the newspaper l'Actual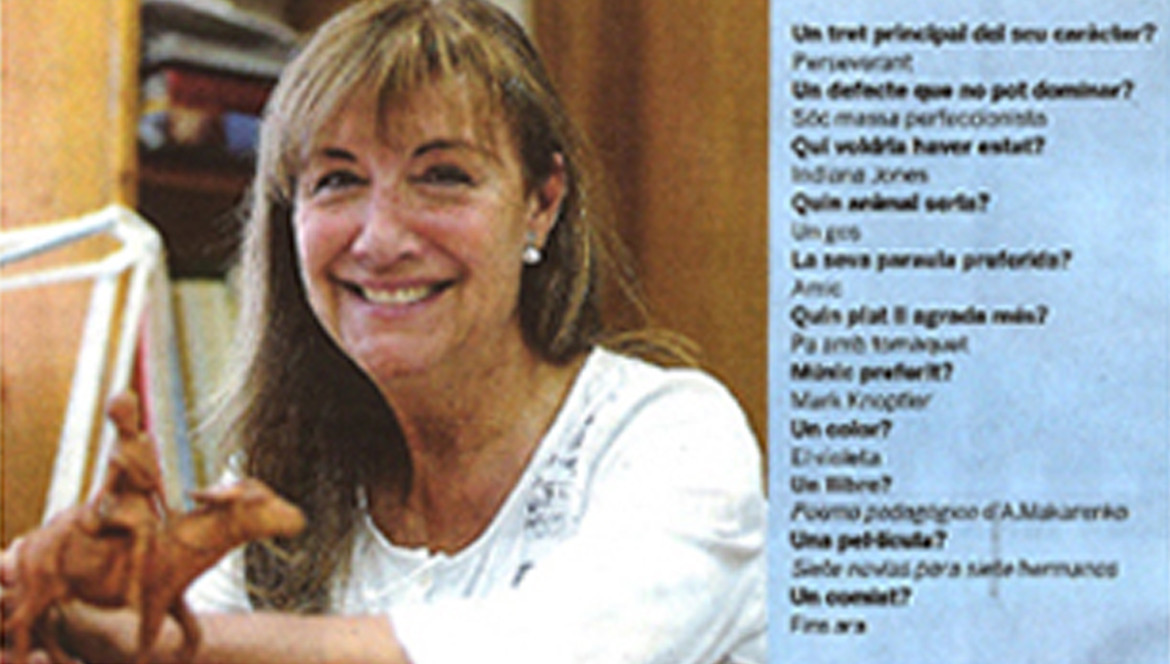 "I'm very observant, I really like looking at people"
She is best known for creating the Elisa ceramic doll collection. He has the crib figures ready for this year. He does not stop and remains active after more than 25 years of profession.


When did you start to get curious about pottery?

Since I was a child, I really liked artistic things, but to help my parents who had a small transportation business, I studied secretarial and commerce. At home I was told that if I wanted to study arts, I had to study it in the evenings after work. I've been doing it professionally for over 25 years now.

How did you get in touch with Elisa?

The Castilian painter Xavier Caba worked for Elisa. The company asked him if he knew anyone who made sculptures. He said he knew me and we have been in business ever since.

How does the production process of Elisa figures work?

I make the original of a figure. Reproductions of this original are now being made in the factory that Ceràmiques Bellaterra has in Vacarisses. Before, I took care of the whole process myself, I had a workshop with 50 people and here the reproductions were made and painted.

However, the process is still manual...

It still is. Even if the piece comes out of a mold, there is all the work of refining the piece and painting it.

How do you go about creating new figures?

You need to document yourself. But you go down the street and see and live things, think and dream. You keep all these things inside and there is a moment when they come out. I'm a very observant person, I really like looking at people and there are always details left for you.

Your house must be full of figures, right?

Don't think about it. I always have one that, for some reason, you love the most. But aside from the workshop, I don't have many, no.

A person when he passes in front of his house must be scared thinking that there is a child about to fall from the balcony if he does not know that, what is actually there, is a sculpture...

When we renovated the house, the architect left me a hole to put a vase in. I thought that instead of a vase, a child would look good.

I guess there should be a lot of comments...

We placed the sculpture for the Festa Major 8 or 9 years ago. You don't know how many people came to tell us we had a kid up here.

Over time, has it become a geographical reference?

Yes, a bit like Estevet in Plaça del Calissó.

Do you still do exhibitions?

Every two or three months there are international fairs and since Elisa already goes to the fairs, for me it is already an exhibition. I don't have time to store pieces and do exhibitions. During the year, I do things for people who ask me for exclusive pieces.

Has a lot of work been done with cribs?

Yes, but I got my Christmas job done before the holidays. Now comes the job of painting. I made 15 pieces, mostly kids.
Comments
No comment at this time!
Leave your comment